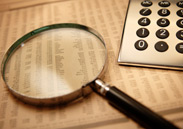 You would like to sell or lease your real estate?
Due to constant demand we are searching for beautiful apartments and houses in the area of St. Wendel, Birkenfeld and Kaiserslautern for sale as well as for lease. Please do not offer real estate still in construction unless in the final stages of its completion or property located in designated, high-end areas.

This online-service is free of charge and not legally binding. By sending your contact information you are in no way contractually obligated.

Please send us the details of your real estate and we will contact you as soon as possible.